Registration is open!
You MUST have been present for the entire AGM to receive the $100 discount for next seasons registration.
*FAQ for new players and registration can be found under the registration tab.
2023/24 Registration Fees are found under the Registration Tab.
Apparel Night

- Oct 3rd from 4:30-8:00pm in the main lobby or Arena 1.
Try on and place orders during this event or order online here --> LACOMBE RINGETTE APPAREL
Congratulations to our 50/50 winner DARREN UNGER taking home $10,000!!
Thank you everyone who supported LRA and our athletes!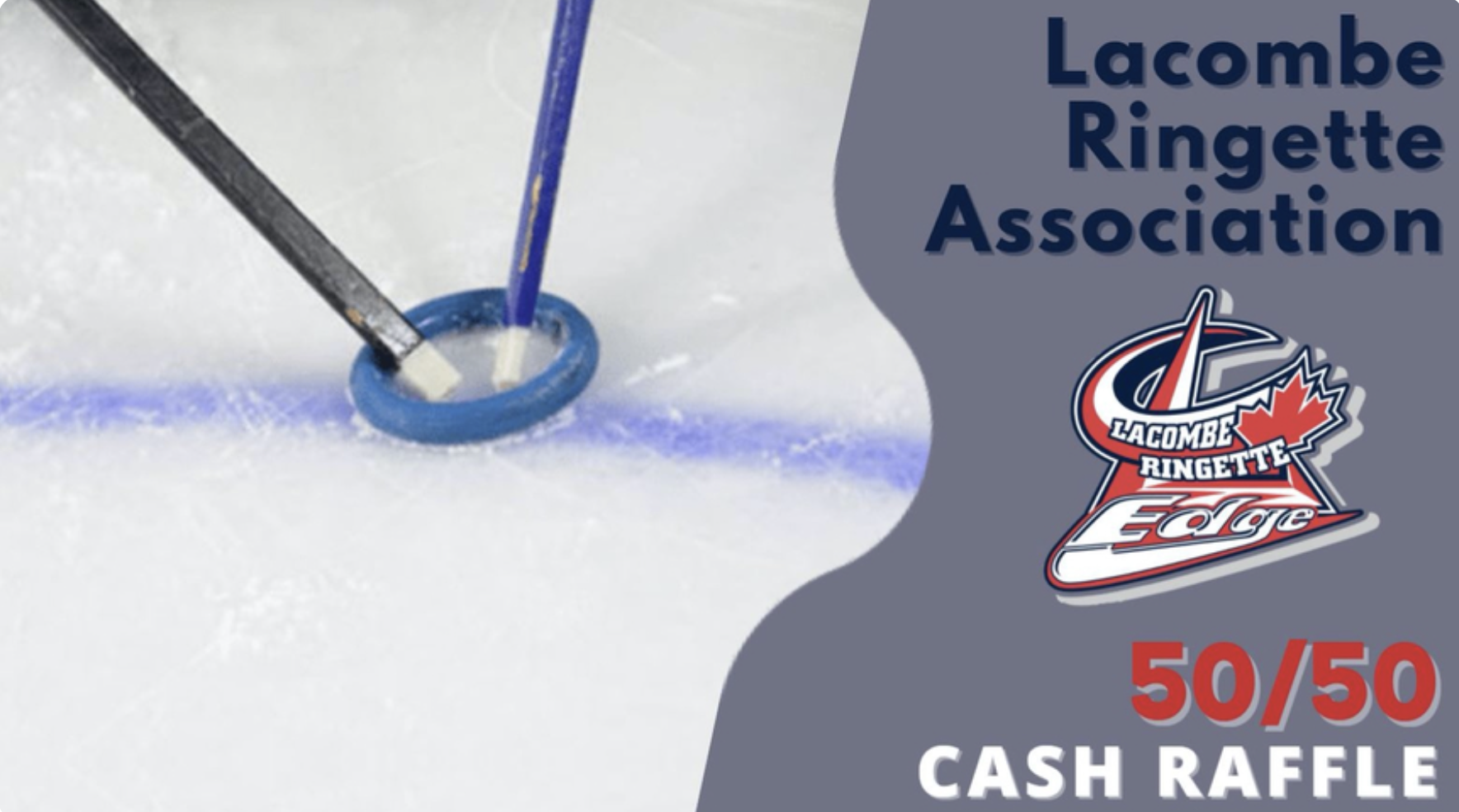 On Behalf of Ringette Alberta, 48,340 Thank Yous!

This year our Ringette Alberta 50/50 was an ASTOUNDING success!
Ticket #122247 took home the prize of $24,170!
The money raised will be helping Team Alberta with training and travel costs as well as providing scholarships to deserving Alberta athletes.
Thank you to all our 2022-2023 sponsors.
We appreciate you!

Lacombe Ringette Refund Policy

Lacombe Ringette Association will refund the full registration amount minus $65 administration fee until October 1st with case by case exceptions approved by the board. Any player who makes a higher ranked team than LRA offers will receive a full refund. First time players can receive a full refund until October 31st.