LACOMBE WEATHER
*FAQ for new players and registration can be found under the registration tab.
2022/23 Registration Fees are found under the Registration Tab
LRA's Year End Banquet/AGM

Thursday April 27th @ The Lacombe Memorial Centre

Further Information Will be Provided Through Your Teams Banquet Representative
Our Current 50/50 is up and running until April 20, 2023. Help support our young athletes and get your tickets here for your chance to win!
Draw Happens April 27th
Don't forget to choose the player you're supporting from the drop down menu.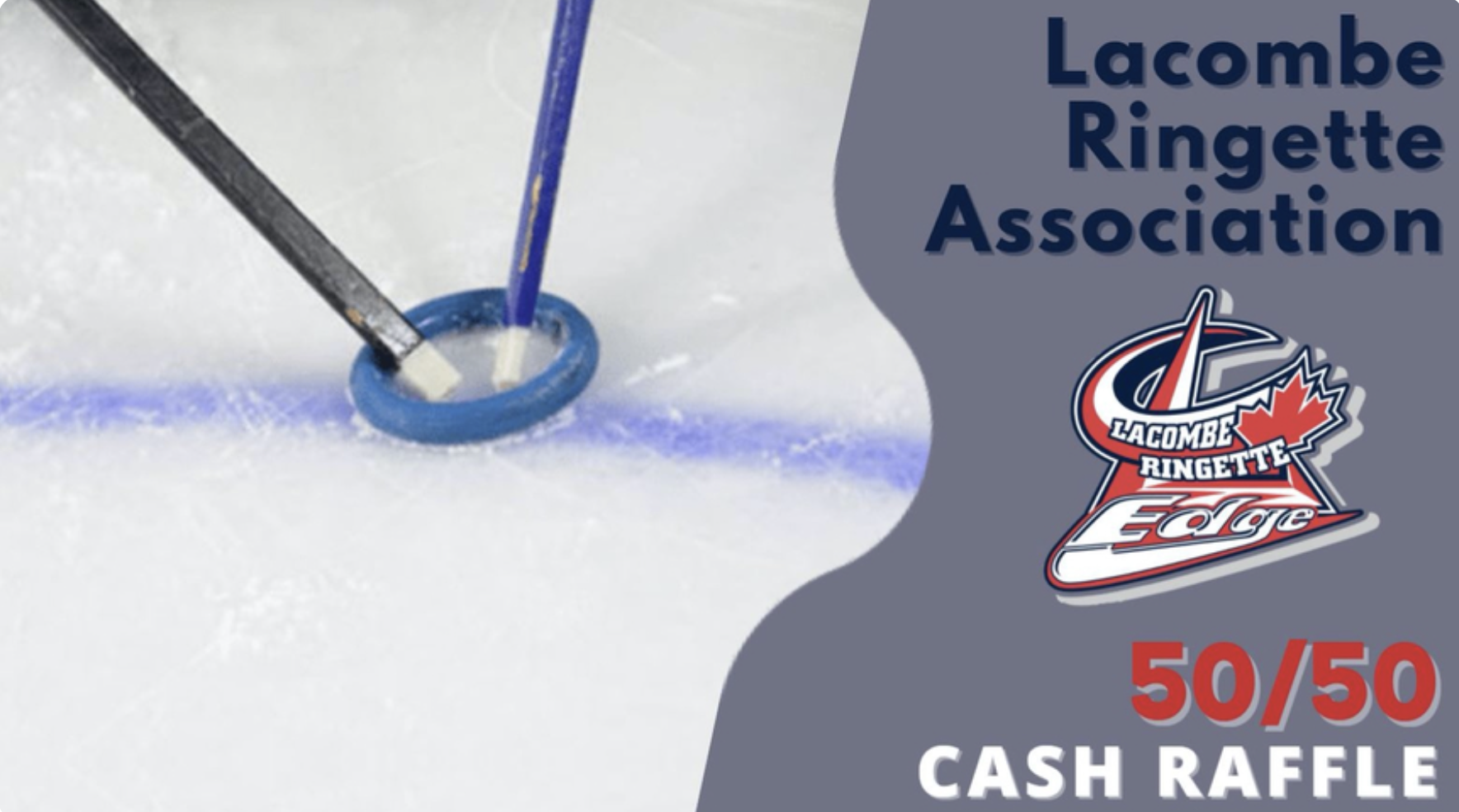 On Behalf of Ringette Alberta, 48,340 Thank Yous!

This year our Ringette Alberta 50/50 was an ASTOUNDING success!
Ticket #122247 took home the prize of $24,170!
The money raised will be helping Team Alberta with training and travel costs as well as providing scholarships to deserving Alberta athletes.
Thank you to all our 2022-2023 sponsors.
We appreciate you!

Lacombe Ringette Refund Policy

Lacombe Ringette Association will refund the full registration amount minus $65 administration fee until October 1st with case by case exceptions approved by the board. Any player who makes a higher ranked team than LRA offers will receive a full refund. First time players can receive a full refund until October 31st.